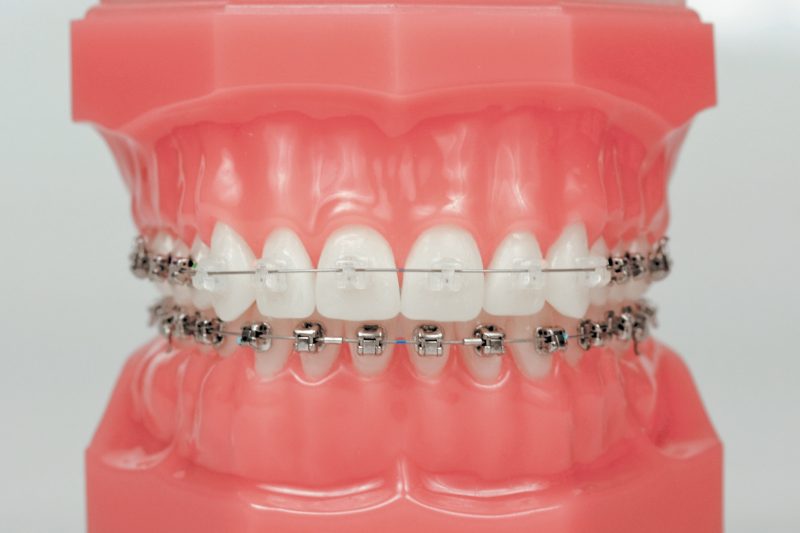 Orthodontic treatment is applied through braces and brackets. Brackets are pieces that are attached to the tooth one by one, allowing the braces passing through it to stand firm in the mouth. Bracket varieties have developed significantly over the years with technological developments in accordance with the expectations of patients.
Classically applied metal brackets are now produced in smaller sizes and look more aesthetic.
A different variation of metal brackets is self-ligating brackets. These brackets are also quite small, and in addition, they seem more aesthetic because they do not need any binding material on them, and other important advantages are that they speed up treatment and allow patients to be checked every 2 months. So you need to come to clinics less to check in while you are having orthodontic treatment.
Ceramic (transparent) brackets, ceramic brackets that are less visible have come to market with increased aesthetic expectation. In our clinic, we apply ceramic brackets to our patients who want to. Unlike metal brackets, your braces become less obvious during orthodontic treatment with ceramic brackets that are tooth-colored or even close to transparent. Ceramic brackets also have capped alternatives. Lingual brackets are the brackets that are attached to the inner surface of the teeth which we call lingual, facing the tongue side unlike the brackets that are attached to the classically visible front face of the teeth.
Lingual brackets are the only orthodontic treatment option that is completely invisible. Because there are no parts attached to the front surface of the teeth, mostly celebrities and people who are in important positions in business prefer lingual treatment because they want it not to be obvious that they are being treated.
When starting lingual treatment, firstly your teeth are measured and your measurements are sent abroad. Then, brackets and braces are produced in a digital environment specially designed according to the structure of your teeth. Since your planning is done in the digital environment, your treatment result can be predicted before starting treatment.