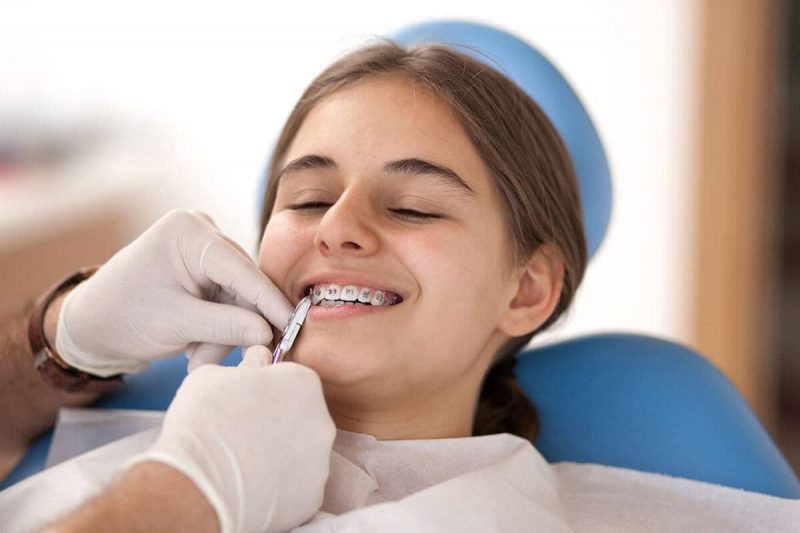 One of the issues that families have the most difficulty following about their children is the topic of oral and dental health. Because the structure of the teeth and mouth is constantly changing in childhood and there are many factors that can disrupt the healthy progression of this change. These situations which should be observed with caution are as follows.
Inability to breathe comfortably through the nose / mouth breathing
Thumbsucking
Immature swallow / baby swallow (putting the tongue between the teeth when swallowing)
Genetic susceptibility
Nail biting, pen nibble, etc.
Early extraction of baby teeth
Untreated baby tooth cavities
Being the submaxilla is in front compared to the maxilla
Being the maxilla is narrow compared to the submaxilla
Being the maxilla is narrow compared to the submaxilla
Orthodontic problems arise if one or more of the above mentioned factors are together. Sometimes families do not realize the situation until the consequences of these problems become stronger. Orthodontic treatment does not just mean treatment with braces.
Many of the problems in jaw structure can be corrected at an early stage by using different apparatus (face mask, chin protector, functional apparatus, moving apparatus or extension apparatus, etc.) before applying fixed braces treatment. The appropriate age to start orthodontic treatment in children is between 7-12 years depending on the type of problem.